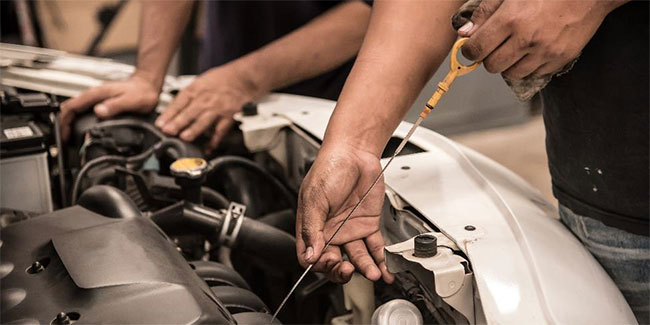 When it comes to keeping your vehicle running smoothly and safely, you need an auto repair shop you can trust. That's why Boswells Auto Repair in Waldorf, MD, is proud to offer a wide range of top-quality automotive maintenance services. With our state-of-the-art facility, experienced technicians, and commitment to customer satisfaction, you can trust us to keep your vehicle running at its best.
Our Services
At Boswells Auto Repair, we offer a full range of automotive maintenance services to keep your vehicle in top condition. Whether you need a routine oil change or a major repair, our skilled technicians have the expertise and experience to get the job done right. Some of our most popular services include:
Oil Changes
Regular oil changes are essential to keep your engine running smoothly and prevent costly repairs down the road
Our technicians use only the highest-quality motor oil and filters to ensure maximum performance and protection for your engine
We can help you determine the best oil change schedule for your vehicle based on your driving habits and manufacturer recommendations
Tire Services
We offer a variety of tire services to keep your vehicle's tires in top condition
From tire rotations and balancing to new tire installation, we have the expertise and equipment to handle all your tire needs
We can also help you choose the right tires for your vehicle based on your driving habits and needs
Brake Services
Your brakes are one of the most important safety features on your vehicle
We offer comprehensive brake services to ensure that your brakes are functioning properly and keeping you and your passengers safe
From brake inspections and pad replacements to rotor resurfacing and brake fluid flushes, we can handle all your brake needs
Transmission Services
Your vehicle's transmission is a complex and essential component that requires regular maintenance to keep it functioning properly
We offer a variety of transmission services, including fluid changes, filter replacements, and transmission flushes
We can also diagnose and repair any transmission problems you may be experiencing
Other Services
In addition to our core services, we offer a variety of other automotive maintenance services, including:
Engine diagnostics and tune-ups
Battery and electrical services
Heating and air conditioning services
And much more!
Why Choose Boswells Auto Repair?
At Boswells Auto Repair, we're committed to providing our customers with the highest level of service and satisfaction. Here are just a few of the reasons why you should choose us for all your automotive maintenance needs:
Experienced technicians with the skills and knowledge to get the job done right
State-of-the-art facility with the latest equipment and technology
Commitment to using only the highest-quality parts and products
Competitive pricing and transparent billing
Convenient location in Waldorf, MD
Customer Testimonials
Don't just take our word for it - see what our satisfied customers have to say:
"I've been taking my car to Boswells Auto Repair for years, and I wouldn't trust anyone else with my vehicle. The team is knowledgeable, friendly, and always goes above and beyond to ensure that my car is running at its best. Highly recommend!"

- Sarah M., Waldorf, MD
"I had a major issue with my car's transmission, and the team at Boswells Auto Repair was able to diagnose and repair the problem quickly and affordably. They kept me informed throughout the process and provided excellent customer service. I wouldn't hesitate to recommend them to anyone!"

- Mark T., La Plata, MD
Schedule Your Appointment Today
Ready to experience top-quality automotive maintenance services? Schedule your appointment with Boswells Auto Repair today! Our friendly and knowledgeable team will work with you to ensure that your vehicle is running at its best. Contact us today to learn more and to schedule your appointment!