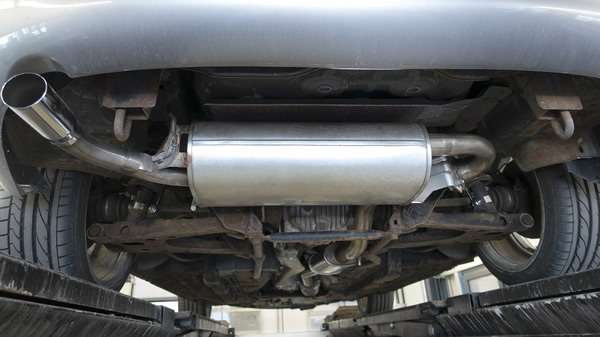 Quality Exhaust and Muffler Services for Your Vehicle
At Boswells Auto Repair in Waldorf, MD, we understand the importance of a properly functioning exhaust and muffler system for your vehicle's performance, fuel efficiency, and environmental impact. Whether you're experiencing exhaust leaks, unusual noises, or reduced power, our expert technicians are here to provide comprehensive exhaust and muffler repair and replacement services. With our knowledge, experience, and commitment to quality, we'll ensure that your vehicle's exhaust system is in top condition.
Signs of Exhaust and Muffler Problems
Loud or unusual noises coming from the exhaust
Exhaust odor inside the vehicle
Reduced fuel efficiency
Loss of power and acceleration
Visible rust or damage to the exhaust system
Dashboard warning lights related to emissions
Our Exhaust and Muffler Services
1. Exhaust System Inspection
Our skilled technicians will perform a thorough inspection of your vehicle's exhaust system to identify any issues. We'll examine the pipes, muffler, catalytic converter, and other components to determine the cause of the problem and provide you with an accurate assessment.
2. Exhaust Leak Repair
Exhaust leaks can lead to various issues, including reduced engine performance, increased emissions, and potential safety hazards. Our team will locate and repair any leaks in your exhaust system using high-quality materials and industry-approved techniques. We'll ensure that the repairs are done correctly, restoring the efficiency and functionality of your vehicle's exhaust system.
3. Muffler Replacement
If your muffler is damaged, corroded, or no longer functioning effectively, we can provide professional muffler replacement services. We'll help you select a suitable muffler that meets your vehicle's specifications and your preferences. Our technicians will expertly install the new muffler, ensuring proper fit and optimal performance.
4. Catalytic Converter Repair and Replacement
The catalytic converter plays a crucial role in reducing harmful emissions. If your catalytic converter is malfunctioning or damaged, we can diagnose the problem and perform necessary repairs or replacement. Our team will ensure that your vehicle meets emissions standards and operates efficiently.
5. Custom Exhaust System Installation
If you're looking to upgrade your vehicle's exhaust system for enhanced performance, sound, or aesthetics, we offer custom exhaust system installation. Our technicians will work with you to understand your goals and recommend the best components and options for your vehicle. We'll install the custom exhaust system with precision, ensuring a seamless fit and optimal performance.
Why Choose Boswells Auto Repair?
Experienced Technicians: Our skilled and ASE-certified technicians have years of experience in exhaust and muffler repair and replacement services.
Quality Workmanship: We take pride in delivering high-quality workmanship and attention to detail in every exhaust and muffler service we perform.
State-of-the-Art Equipment: We utilize advanced diagnostic tools and equipment to accurately diagnose exhaust system issues and provide precise repairs or replacements.
OEM-Quality Parts: We use only high-quality original equipment manufacturer (OEM) parts or trusted aftermarket components to ensure the longevity and performance of your vehicle's exhaust system.
Personalized Service: We believe in providing personalized service to every customer. Our friendly and knowledgeable staff will take the time to understand your specific needs and address any concerns you may have.
Competitive Pricing: We offer competitive pricing for our exhaust and muffler services.
Convenient Location: Our auto repair shop is conveniently located in Waldorf, MD, making it easy for customers in the area to access our services.
Contact Us Today
Don't let exhaust and muffler problems compromise your vehicle's performance and safety. Trust the experts at Boswells Auto Repair for top-notch exhaust and muffler repair and replacement services. Contact us today to schedule an appointment or to learn more about how we can help you maintain a reliable and efficient exhaust system for your vehicle.