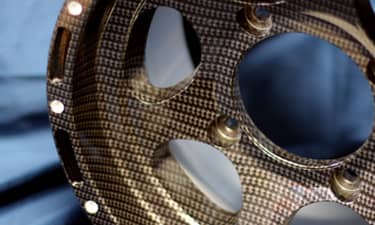 Boswell's Auto Repair now provides hydrographic services to Waldorf, MD and the surrounding areas.
Hydrographics, also known as hydro dipping, is a technique for applying printed designs to three-dimensional surfaces. The hydrographic method can be used on metal, plastic, glass, hard woods, and various other materials. The hydro dipping process is extensively used to decorate items that range from entire all-terrain vehicles and car dashboards, to small items like bike helmets or other automotive trims, and wheels.
The process to apply hydrographics is a simple one. It starts out with prepping an object, and then applying primer and basecoat. The choice of film is then cut to size and prepared on the surface of the water in our water transfer tank and an activator is applied to the film. After a few seconds, the film turns to liquid ink and floats on the surface of the water and allows us to dip the item slowly into the ink which wraps 360 degrees around the object. Then the object is dried, and an automotive grade clear-coat will go over the new finish to maximize durability.